personalized songs to give away

With a personalized gift video for free
The most original and emotional Gift
Give away a personalized song with Video with this team of professionals that is available to you with the quality that deserves the music and you. RESERVE NOW
How to Give a Song
Personalize your song in three easy steps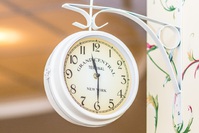 1-Deadline
Do not worry if there is little left, we get to work so you have in a few days if you need your personalized song to give away.
2-Musical style
Rock, pop, romantic ballad, bachata, salsa, heavy metal ... any style of music. It can also be a version of a known song

3-Data to write Lyrics
Send us names. Dates, love story, how they met, anecdotes, ... Anything you want to express.

Lyrics and Music you can review to propose changes whenever you want till you get satisfied

THE BEST TEAM OF MUSICIANS
You put the creativity and we the most powerful and modern team both human and technical. Tell us what you want to express to that special person on that special day, birthdays, anniversaries, weddings, Christmas, Valentine day, etc. Choose the musical style you want, pop, rock, latin, metal, ballad, bolero, clasica, flamenco, bachata, etc, etc, etc and we compose and record your song under your supervision
Our SUCCESS in numbers
Trust our work and make the most original and emotional gift With our Custom Songs
Ruth: "Thank you for making such a special gift possible, the result is incredible."
Leticia: "Give you and your team my most sincere congratulations and thanks for your work." "I really like the song and I'm sure Olalla's dad is going to love it."
Carlos: "Bravo, Bravo and bravo. You are pure cracks, sorry for the expression but you have astonished me."
José Luque: "Thank you very much for everything and Congratulations on your work."
Catia: "It look wonderful, I just do not have the words to describe it." "Thank you very much.This perfect I cry ... I really cry
Nina: "La Canción ha sido todo un exitazo, muchísimas gracias."
Aida: "Que te quería decir , no se como quedará todo, que seguro que al final queda estupendo, pero que solo por tú atención, tú manera de haceer y de todo...la manera de tratar con los clientes, vamos, me dan ganas de recomendarte a todo el mundo. "